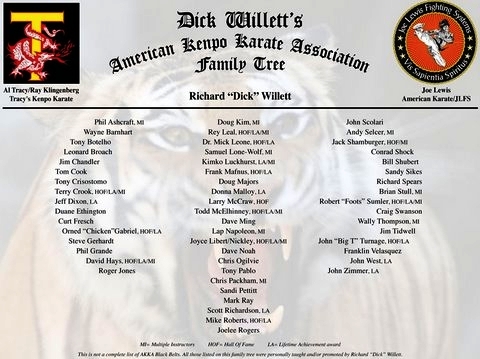 American Kenpo Karate, Kick Boxing and Brazilian Jiu-Jitsu school has a proud heritage of teaching in San Diego since 1968.
Dick Willett began his training in the early 1960's at the Tracy Kenpo Karate Studios in both San Mateo and San Jose.  An avid surfer and athlete, Dick loved the spirit of competition.  After studying under Ray Klingenberg and Al Tracy he received his Black Belt in 1968.
He left his position as a Deputy Probation Officer for San Mateo County and moved to San Diego that same year to open a Tracy's studio of his own, which continues to operate successfully today.